On Dec. 28th, the Virginia Supreme Court unanimously approved maps for new congressional and state legislative districts that will remain in place for the next decade.Here's what you need to know about the impact of new electoral maps for Clarke County
6th U.S. Congressional District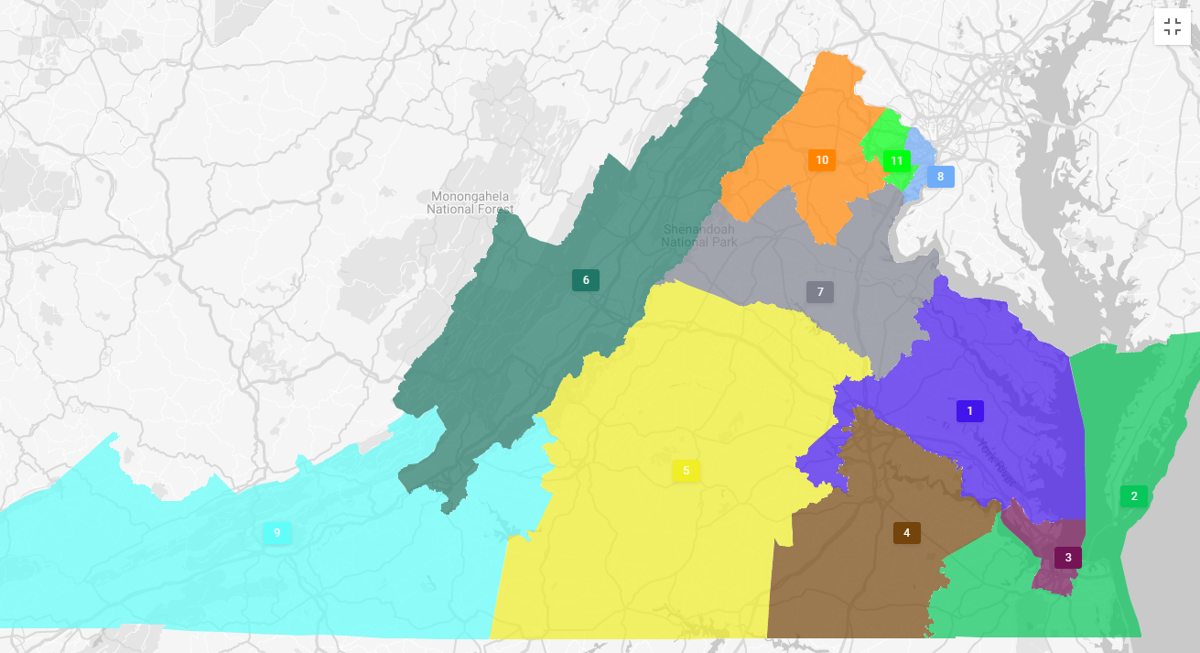 With redistricting maps now finalized (although the NAACP is weighing whether or not to challenge them in the U.S. Supreme Court) Clarke County will no longer be represented by Jennifer Wexton in Congress. Instead we are in the new 6th Congressional District which encompasses the length of the Shenandoah Valley from Frederick County down to Blacksburg and Roanoke.
Localities south of Frederick County along I-81 have been represented by Republican Ben Cline of the 6th District. Cline plans to run again for his seat and faces opposition from Democratic candidate Jennifer Lewis, of Waynesboro, who ran against Cline in 2018. Voters in the new CD6 went for Trump by more than 22% over Biden in 2020. Wexton's new CD10 is +18% lean Democrat.
State Senate District 1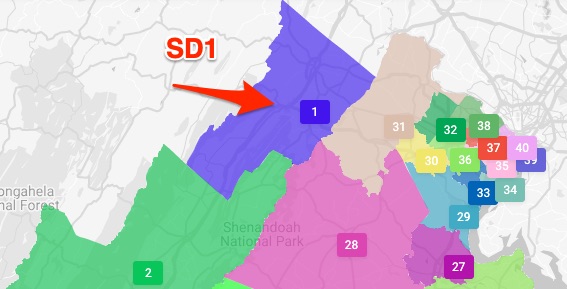 Republican Senator Jill Vogel SD27 is our current representative in the Virginia senate. Frederick, Clarke, Shenandoah and Warren counties and the city of Winchester will become part of the new 1st District. Vogel will not be running in the new SD1. It will be a strong Republican district.
State House of Delegates District 31
Currently Clarke County residents are still represented by Democrat Wendy Gooditis HD10 in the southern part of Clarke County and Republican Dave LaRock HD33 in the northern part of Clarke.

In the 2023 elections for all of the Virginia House of Delegates, HD31 will encompass parts of Frederick, Shenandoah and Warren counties most of Clarke County. The new HD31 likely breaks down as 65% Republican and 35% Democratic. Current Republican delegates Dave LaRock and Michael Welbert will have to duke it out in the new HD30, but if there is one silver lining to redistricting is that it's goodbye LaRock for Clarke. Wendy Gooditis is still deciding what she may do next year.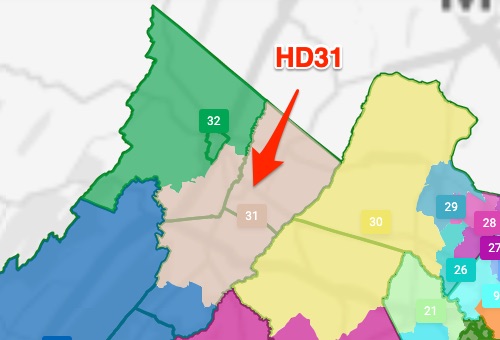 Further Reading
Legislative redistricting bringing big changes to region (Winchester Star, January 7, 2022)

New redistricting maps puts I-81 corridor together in one congressional district (Northern Virginia Daily January 15, 2022)
Virginia Supreme Court approve redrawn congressional, General Assembly maps (Washington Post, Dec 28, 2021)