Our Mission
CCDC's mission to protect our Freedom and to elect Democratic candidates with progressive values. Our goal is to create a thriving economy and flourishing environment for ALL members of our community….See About Us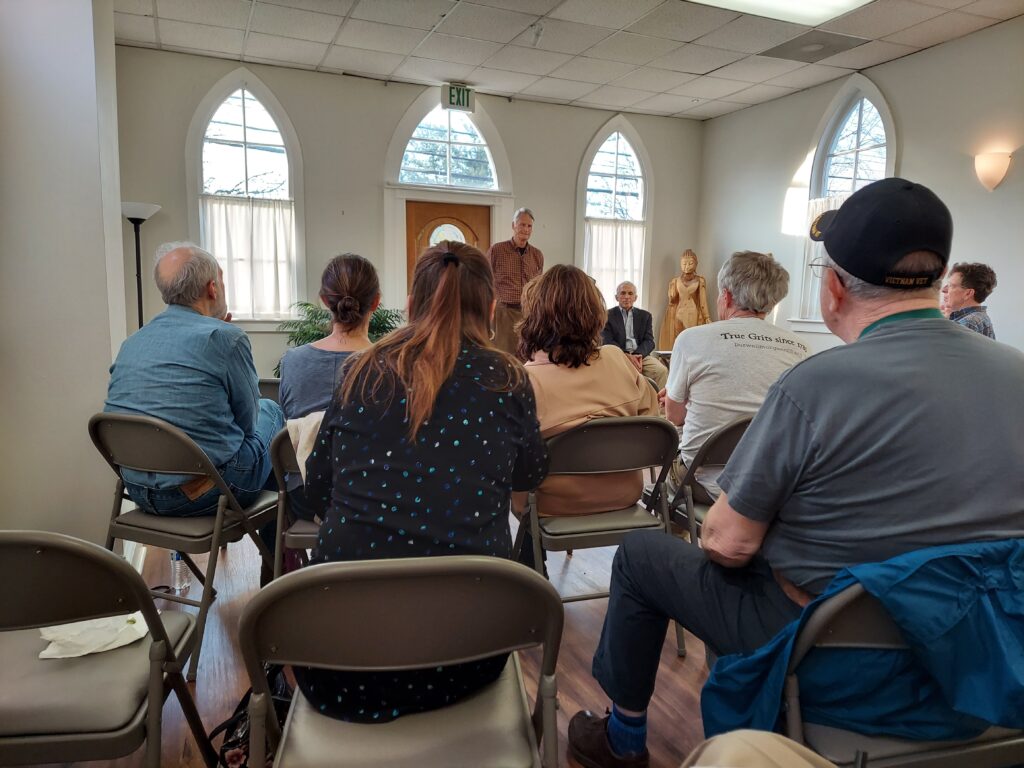 November/December Events
Clarke County Christmas Parade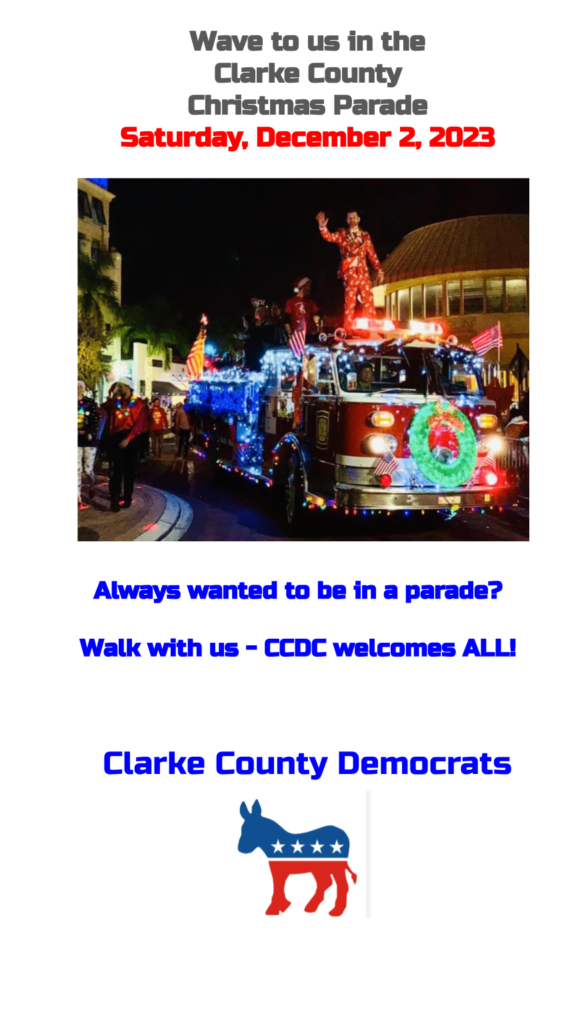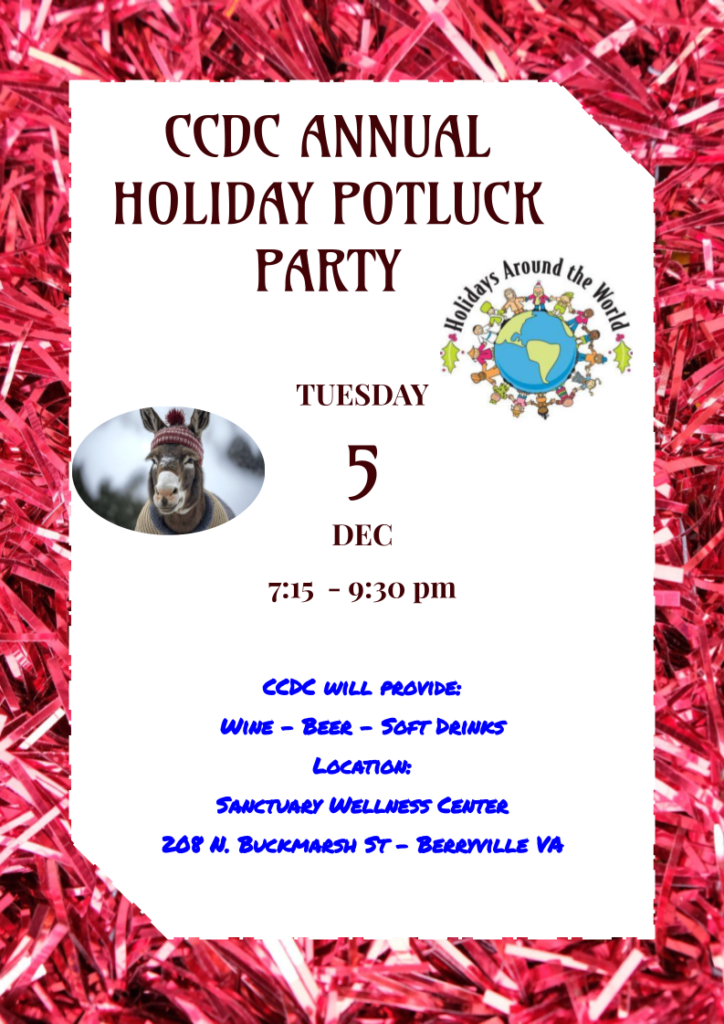 VOLUNTEERS NEEDED for the 2024 Election!

Poll Greeters!
Phone Banks
Meet the voter walks
Postcard parties
December Monthly Meeting
Our next regular meeting is Tuesday, December 5, 2023 at 7:15 PM at the Sanctuary Wellness Center at 208 N. Buckmarsh St. in Berryville. NOTE: This will be our Annual Holiday Potluck Party rather than a business meeting. Our meetings are the first Tuesday of every month. All are welcome and bring a friend. See the legal notice of the CCDC 2024 Reorg on the EVENTS page.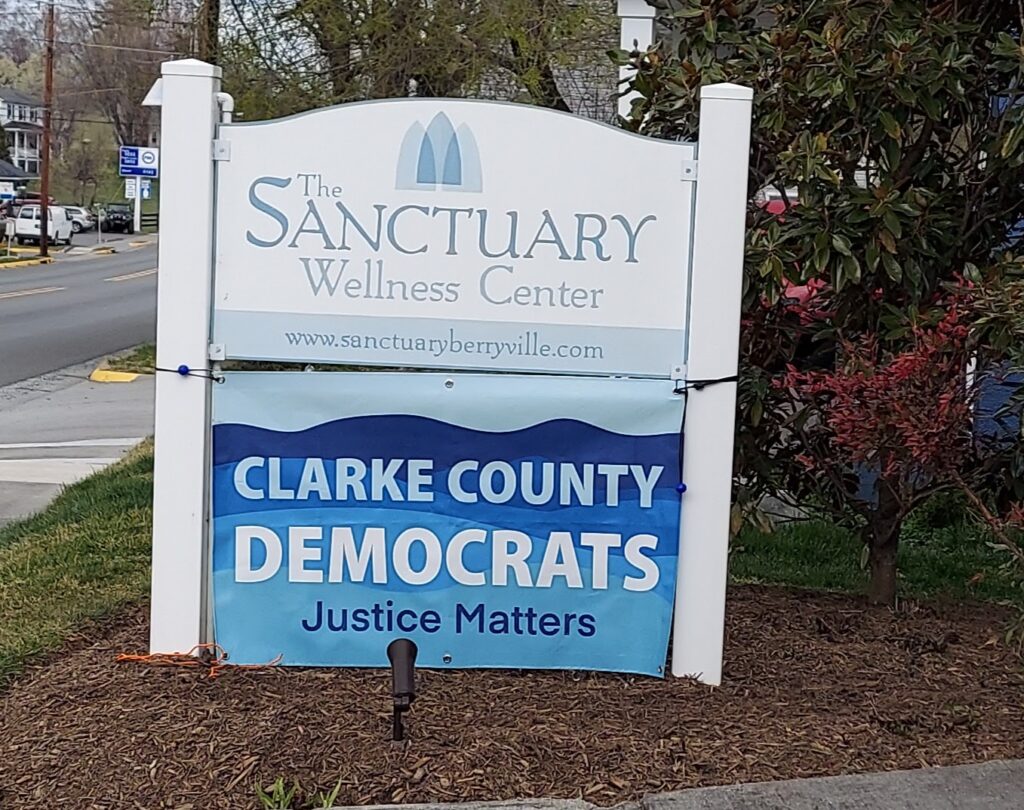 Reorganization 2024
Every two years all Democratic committees in Virginia reorganize. We will hold our reorg meeting on January 9th. Read the details here.
Are you getting our emails?
Stay informed about what the Democrats in Clarke County are doing for you. Please take a moment to sign up for our mailing list.