What's New?
Forum On Substance Abuse
Saturday April 27th from 10-11:30 a.m. at the Clarke County Rec Center
Panel Discussion and Q&A with Lauren Cummings, the Director of the Shenandoah Valley Substance Abuse Coalition; Mavis Taintor, candidate for District 33 House of Delegates. (Watch this space as we add other panelists).
You are invited
Meet Ronnie Ross, Democratic nominee for Virginia Senate District 27
April 27 from 12-2 p.m. at 1081 Crums Church Rd., Berryville VA
RSVP to Leslie at 540-955-2942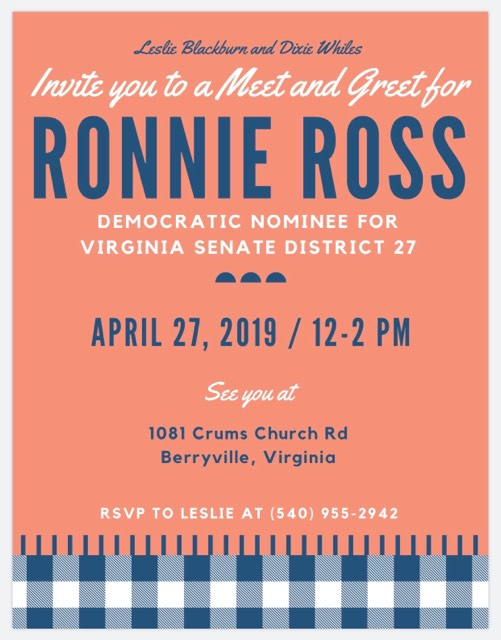 Sign up for our mailing list
Want to stay informed about what the Democrats in Clarke County are doing? Please take a moment to sign up for our mailing list.